Mighty Review for Discount is a powerful Woocommerce plugin that helps in increasing the review numbers by asking or reminding customers to leave a review and give them a discount coupon as a reward.
It comes with single or multiple products reviewing discount options, system-generated review email reminders, setting discount type, including/excluding the list of products/categories, amount to spend value, and expiry date.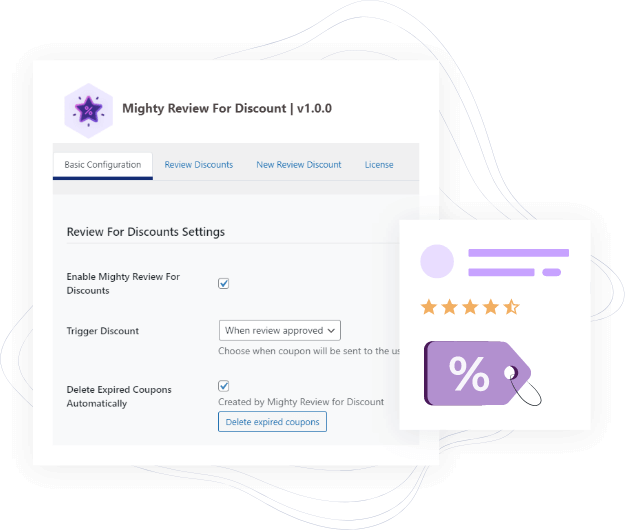 Simple but Flexible
The Mighty WooCommerce Review for Discount plugin is simple and easy to use. It provides you great features with added flexibility.
Offer Great Rewards
Get your customers more excited by offering them great rewards for reviewing your products and increasing engagement.
Discount Conditions
Set a minimum or maximum amount to spend value in order to use the discount coupons.
Customized Review Emails
Send customized review reminder emails and promote customers to write reviews in order to get the discount.
Include/Exclude Products
Include/Exclude a list of products or product categories on which you want your coupon to be applied/not applied.
Select Trigger Event
Choose a trigger event; single review/multiple reviews to send coupons to the users.